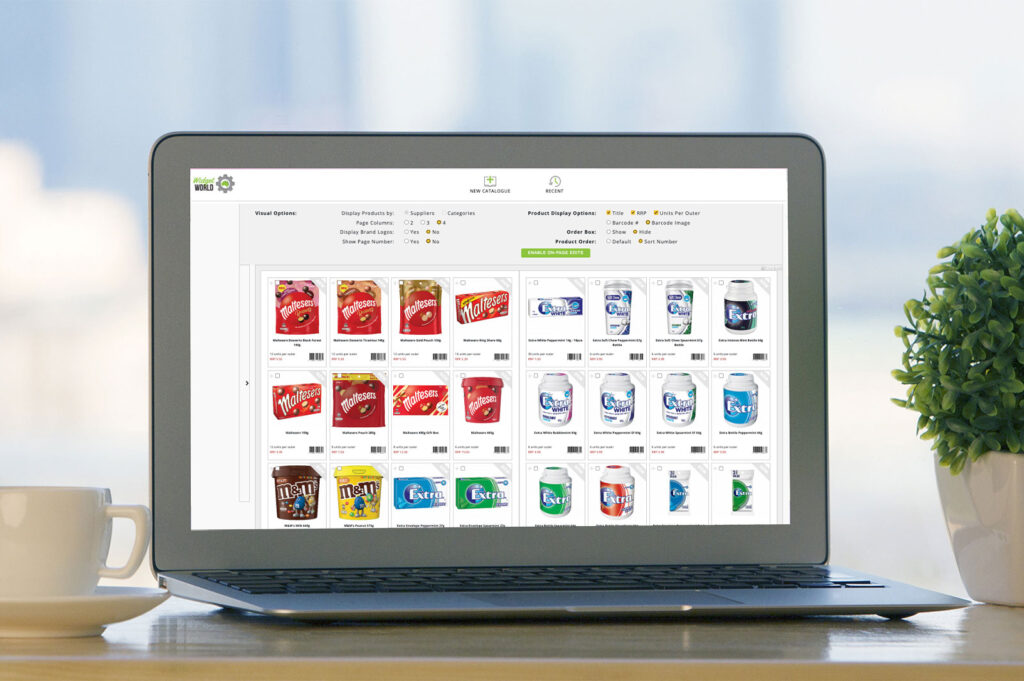 An extremely user-friendly catalogue/flyer building website linked to the MyBrandz Product Management System.
This totally unique concept allows MyBrandz Suppliers and Wholesalers to easily build custom catalogues and flyers in a matter of minutes.
This is a game changer for the FMCG Industry – just take a look yourself. Watch the video below (sound on) to see just how amazing this software is and how it can save our MyBrandz customers loads of time and money!