Welcome to June's edition of Snapshot. Yes, you heard me right – June. We're halfway through the year already, how on earth did that happen?
As we enter the first month of winter, attention often goes to what we can do to stay healthy and happy – which is especially important these days. In this edition, we have some great suggestions to help you out.
June brings some of the most exciting chocolate bar releases of the year to date – including the first-to-market chocolate bar with a sensorial experience. We're also thrilled to bring you an exclusive sneak preview of the new Kinder Bueno available next month.
Let's do it…
A helping hand for health 
Soothers Immune+ has been on shelves for a couple of months now, following their release in March this year. If you haven't tried them yet, now is the perfect opportunity!
Immune+ provides everything we know and love about traditional Soothers, with some great extra benefits. The addition of Zinc (known to help cells fight infection) and extra Vitamin C (an antioxidant that fights free radicals in the body), make these little gems a fantastic edition to your medicine cabinet. Or, go one step further and suck on a couple per day to give yourself that extra edge in fighting off infections.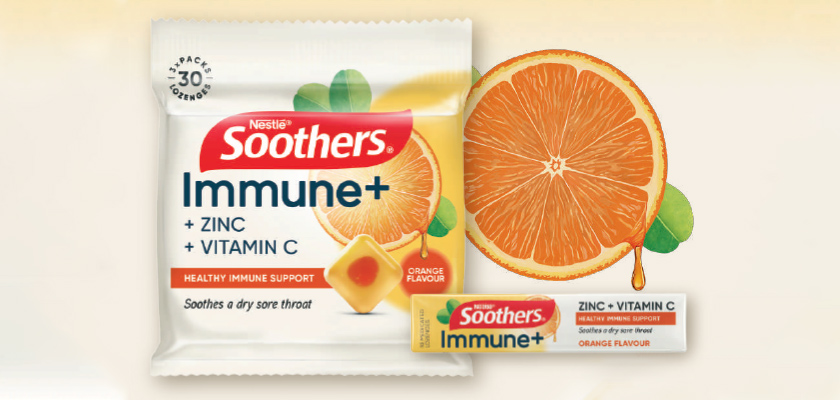 For the little (or big) kids out there, AusBev Good2Grow beverage range is a great way to sneak in some extra vitamins to our daily intake. With eye-catching pink and blue designs, no added sugar, sweeteners or preservatives, Good2Grow are a great drink choice for the little ones.
It's the time of year when Berocca becomes a staple in shopping baskets. But, did you know that it is recommended for regular use all through the year? The combination of vitamins and minerals supports physical energy and mental sharpness. Plus, rumour has it that it is very helpful after a few too many wines…
Balanced Snacking Options
Continuing the theme of healthier options, Snackbrands has newly introduced Lentil Craves. If they aren't already on your radar, they should be! They feature a new light and crispy lentil-based chip, seasoned with naturally delicious flavours. You can choose from Sour Cream & Chives, Sweet Chilli & Sour Cream and Sea Salt.
Being 100% natural, gluten free, made with nothing artificial AND at 12% protein, Lentil Craves are a great snacking option – without the guilt.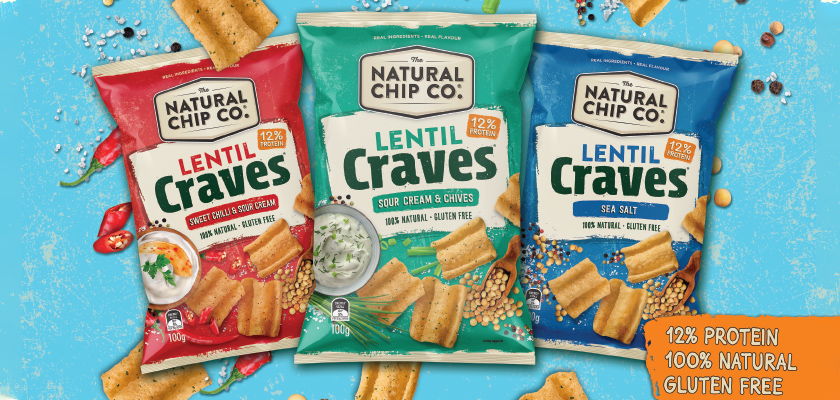 Life is all about balance, right? So, when you are feeling like something a little naughty, try Nobby's Bacon Flavour Bites. You've heard the phrase, "Everything is better with bacon." right? Well, after trying these Bacon Bites, we all agree.
Chirpy Chick, Licky Loot, Smile Pops… There ain't nothing funny about these Novelties
June's Snapshot showcases a huge range of novelty products available through your local The Distributors members across the country. With a whole host of amazing products from AIT, CTC, Funtastic and Universal Candy, make sure you're stocked up with the best products available right now.
What flavour is "Blue"?
V Energy Blue is one of the most popular energy drinks on the market. But what flavour is "Blue"? The funny thing is, not even the team at V Energy who made it know. All that really matters, is that it tastes amazing. Plus, V Energy Blue now comes in Sugar Free. Meaning we can get our massive hit, that improves us a bit – without the extra calories.
Darrell Lea Xmas
 For the Retail Store owners out there, it's time to start thinking Christmas already. Yes, it does get earlier every year. Darrell Lea's Christmas range is always extremely successful, so you'd be smart to get in on the Pre-Sell quick sharp.
Darrell Lea have a couple of extra-special Christmas offerings in Pink & White Rocklea Road, plus their ever-popular Christmas Pudding. Or grab their Christmas bag, which contains Mega Minty Moments, Caramel Clouds and Batch 37 Fresh Liquorice. As well as ither goodies such as Milk Chocolate Liquorice, Rocklea Road and White Chocolate Raspberry Liquorice.
New Bueno and Mars – the most exciting chocolate of the year so far?
We're pretty excited here at MyBrandz about both of these little beauties.
Firstly, get ready to go coconuts for the new Kinder Bueno bar. Being officially released into the trade route in July, we're thrilled to give you a first look at this little beauty. Combining the crispy, creamy goodness that Bueno fans know and love, covered in white chocolate and coconut milk, with a dusting of coconut flakes. YUM.
Finally, you'll see Mars Caramel Sundae loud and proud on our front cover. The new, limited-edition Mars variant is the first-to-market chocolate bar with a sensorial experience. What does that mean, you ask? Well, Mars Caramel Sundae has a Vanilla Ice Cream flavoured nought centre, with a cooling sensation as you bite in. Mind. Blown. Exceptional consumer testing results from this bar have gotten us all excited to see it on shelves.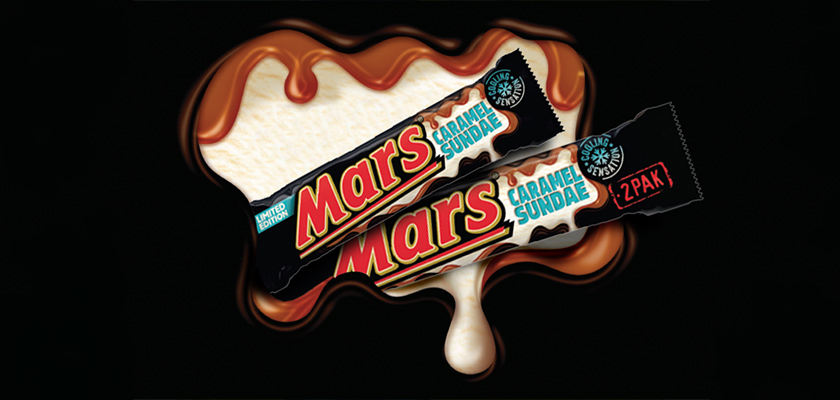 So, what are you waiting for? Open June's edition of Snapshot to see what all the fuss is about.
View PDF